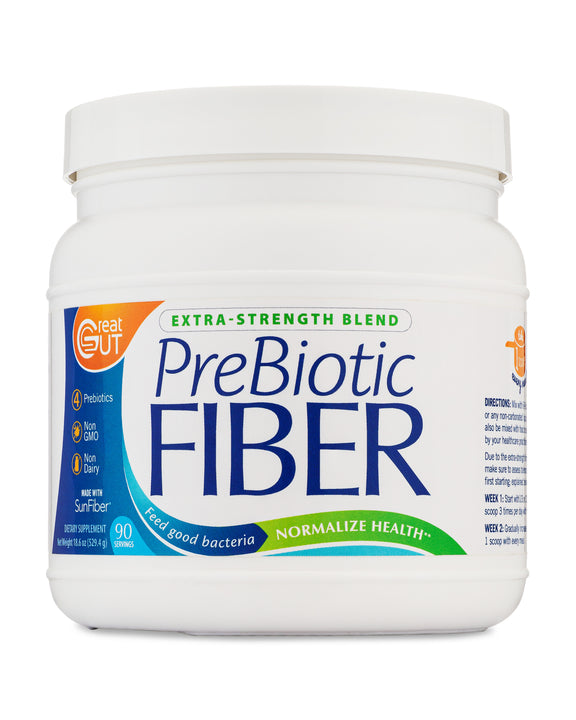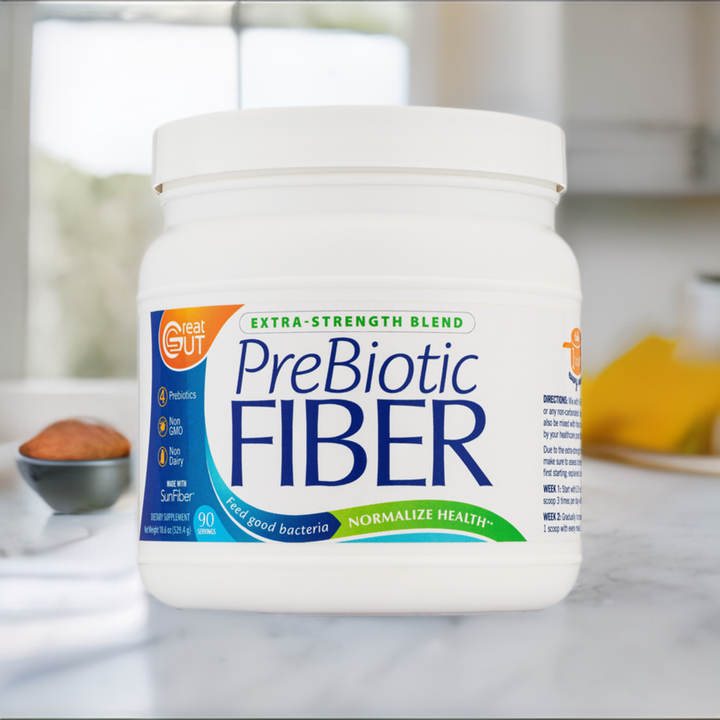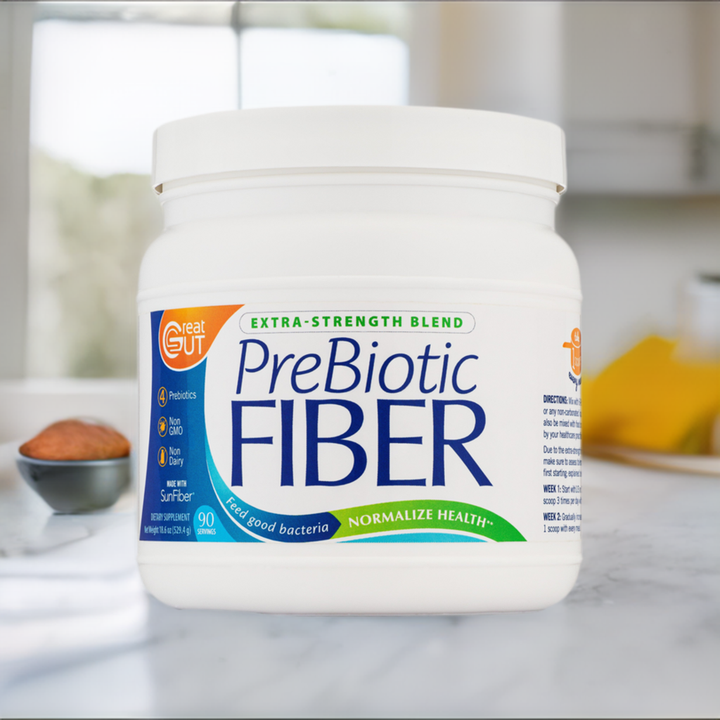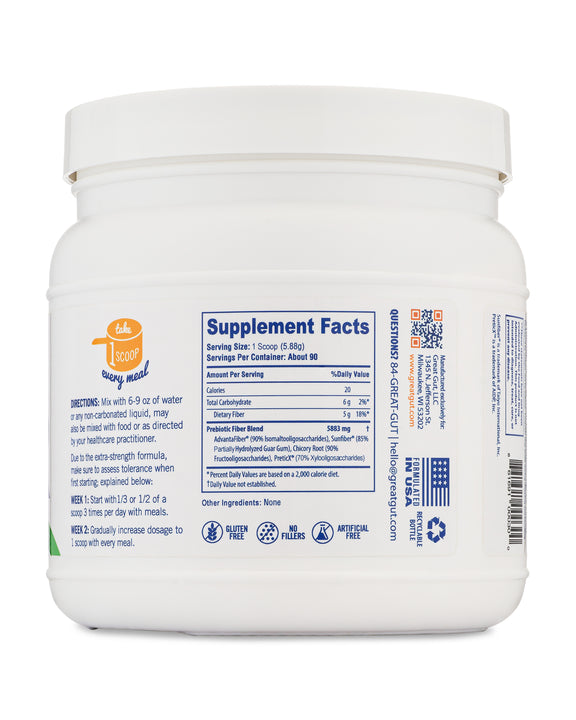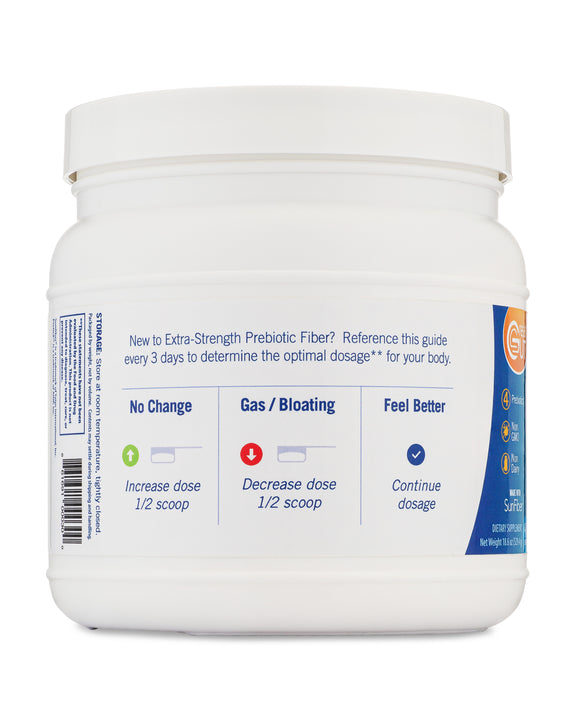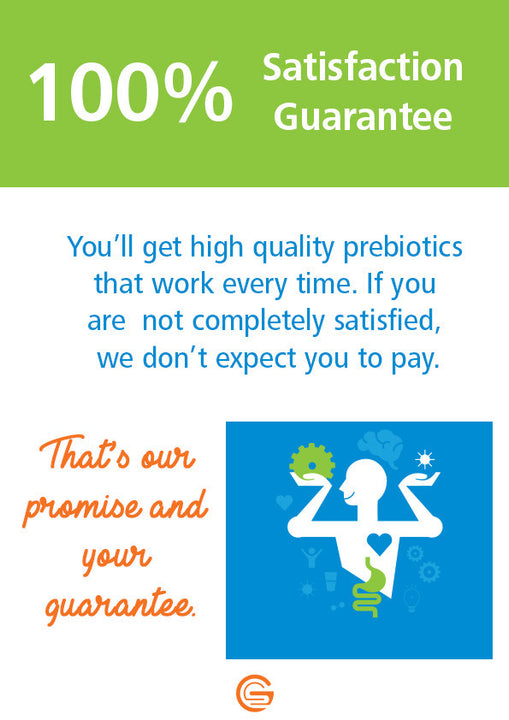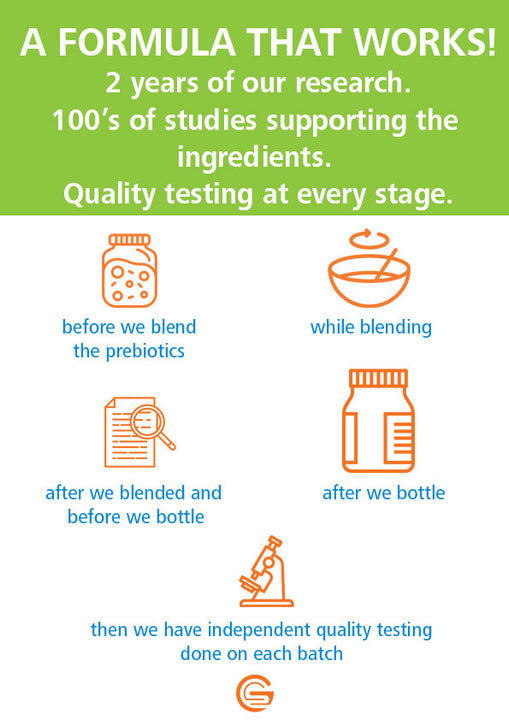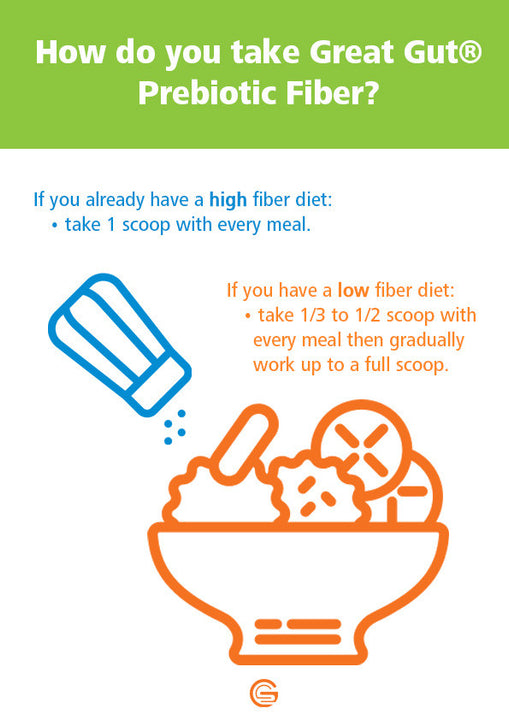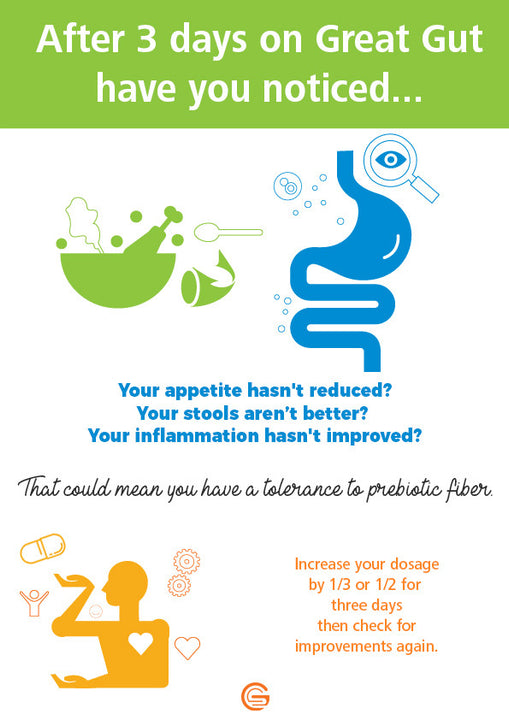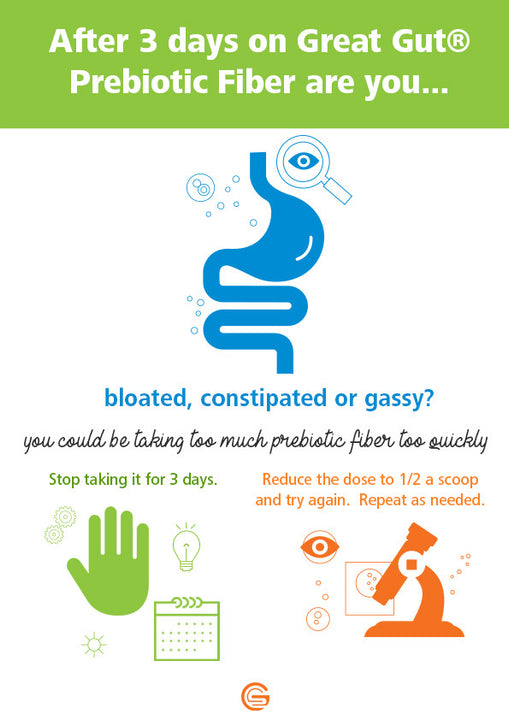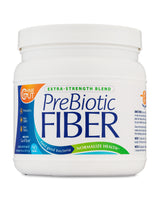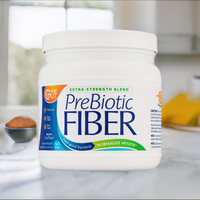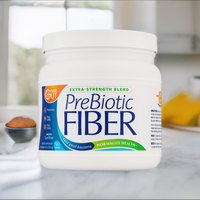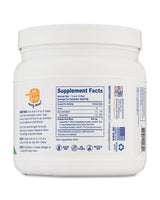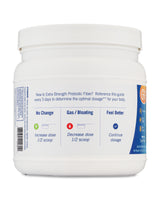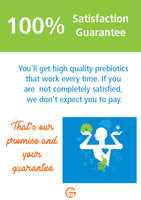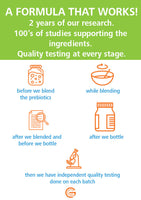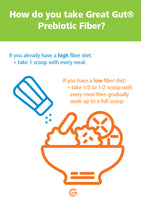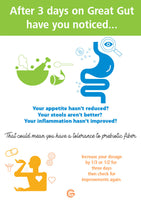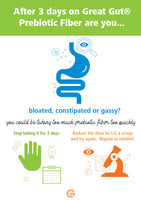 Great Gut® Prebiotic Fiber
Orders are processed and shipped within 1 to 2 business days. Standard shipping may take 3-5 business days to arrive.
We are so confident in formula that we offer an iron-clad 30 day, no questions asked money back guarantee.
Mix the prebiotic fiber powder with 6-9 oz of water or any non-carbonated liquid. May also be mixed with food or as directed by your healthcare practitioner.

Due to the extra strength formula, make sure to assess tolerance when first starting.

Week 1: Start with 1/3 or 1/2 of a scoop 3x per day with meals

Week 2: Gradually increase dosage to 1 scoop with each meal.
Great Gut Extra Strength Prebiotic Fiber is unique blend of plant-based fibers; Sun Fiber, XOS, FOS, and IMO. This ideal mix provides the prebiotic diversity needed to support a broad spectrum of good bacteria while working to suppress a wide range of bad bacteria.
Overview
TYPE
Powder

SERVINGS
90
WEIGHT
567g
STORAGE
Cool, dry place
FREE SHIPPING
$5.95 Expedited
SUPPLY
1 Month
A prebiotic formula that works or your money back. Guaranteed.
Mixes well in your morning coffee or smoothie.
An ideal blend of four clinically proven plant-based prebiotics.
great gut extra strength prebiotic fiber
clinically backed results
You've tried regular fiber. You've tried probiotics. But they aren't giving you the lasting results you want. You've read more than the others, you've studied, you've watched, you've learned and you've discovered the way to achieve lasting gut health is through balancing the bacteria in your gut. Nourishing your gut bacteria with the right prebiotic functional foods is the way to achieve that balance. We've done the research and we've developed the perfect blend of prebiotic ingredients derived from natural sources like tapioca and chicory and have put them together in a convenient, easy mixing, great tasting powder that promotes optimal digestive health while saving you time and money.
benefits
healthy digestion
Supports normal regularity*
Helps restore digestive balance*
Well-tolerated soluble fiber*
Eliminates smelly flatus and gas*
prebiotic
Boosts levels of good gut bacteria*
Suppresses bad bacteria*
Corrects leaky gut*
Plant-based prebiotic fiber
whole health
Enhances Ca and Mg absorption*
Promotes good metabolism*
Supports healthy brain function*
Increases feelings of fullness*
Keto-approved
20 Calories
1g Net Carbs
0g Sugar
Soy & Dairy Free
Nicole loves great gut

you will too